Posted:
Sat 2 Feb 2013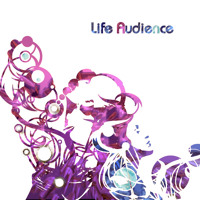 Life Audience have picked the winners from their Luminous remix contest which ran during November and December 2012. You can hear the winning remixes and see what Life Audience said about each one below...
The winning entries were...
1st, goes to (40hz remix) "Stunning and clever!"
Life Audience: " What can we say to this! We think the track speaks for itself! Its Stunning! Right from the start it pulls you in on a chillstep mission.. Amazing intelligence on this track, with the placing and arangment of frequencies! The melody is awesome and the drop offs are clever and interesting..... it keeps you hooked with its fills and quirks, trips and dips... We absolutely fell off our chairs when we first heard this! What an amazing standard! Well Done!! Thank youuuuu!!!!!"
2nd, place goes to (Insomnious remix) "Beautiful"
Life Audience: " What a beautiful track! So many elements to this on so many levels.. Love the IDM beats and the melody created. takes Luminous to a whole other level. The bass is deep and love the guitar parts. So sweet and trippy. Well done!! Awesome.. Thank you!!"
3rd, place goes to (Sabro remix) "deep"
Life Audience: " We love the intro of this track, with its glitchy depth....and Trance elements. the bass is lovely... and the bass in the pads too. The space created in this track alongside the upbeatness is beautiful and intelligently executed! This really was on par with second place for us..... it was a very hard choice indeed!
Awesome! Thank you...."
4th, place goes to (Chilled Remix) "Spacious"
Life Audience: " Love the intro to this track... with its effects on the vocals. This is also a dreamy track that sucks you in on a ride of sound.. Love the minimal beats and the progression. Really loving the subtlety and the melody changes. Love the way it skips along with reverb. Thank you! .."
5th, place goes to (Peters Remix) "Dubbed out drift"
Life Audience: "We absolutely love this Chilled out version.... with the Dubbed out stabs in the mix. so subtly done and such a dreamy vibe to it right from the start! its beautiful with the sweeps on the synth and the piano. the beat is very clever and the we love the dreamyness of this track! Were floating when we listen to it! Sublime!! Thank you!!"
Honourable Mentions are:
Siba.pro Remix.
Moolers dubbed out Remix.
Domenica Pandolfo Remix.
Life Audience have setup a SoundCloud account containing the winning entries which you can visit here.
There is also a second chance to remix Life Audience and their track Sunday Morning. You can find out all the details here.
Tags: