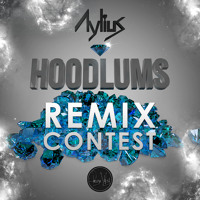 Closing:
Fri 1 Mar 2013
Ended!
Track:
Hoodlums (feat. SBF)
Prize:
The winner will receive a official release on Prime Volta alongside other high profile remixers and also get a one of a kind, custom hoodlums sweatshirt, signed by Aylius, and an hour-long Skype session to speak about production or whatever else you'd like.
Rules:
ALL genres are welcome. Favorites and fan support on your SoundCloud track are taken into consideration. You are free to post your remix on SoundCloud/YouTube but no free downloads until contest is over.
Entries