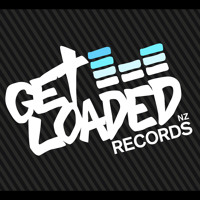 Closing:
Wed 1 May 2013
Ended!
Hosted By:
Prize:
The winner will get their track featured on the GET LOADED! 2013 Annual Compilation which is being released later this year and be added to the GET LOADED RECORDS artist roster for further remix and original releases. Both the winner and runner ups will have their tracks released on the upcoming EP "The Road Less Travelled".
Rules:
Remixes which fit the style of the label are preferred - Electro House but they are open to all styles.. Open worldwide to entrants who are aged 16 or older. Musicians who are under an exclusive contract with a record label are ineligible. Remixes can be posted publicly online regardless of contest outcomes, GET LOADED RECORDS encourage you to share your productions. You can not use the remix files within your own tracks unless you get permission from GET LOADED RECORDS.
Remix Parts and Submission Method:
The remix parts can be downloaded from here. Your completed remixes should be submitted here through your Remix Comps account using a SoundCloud track which has widgets enabled and downloads disabled. Remix entries can be seen here.
Male Vocals
Editors Pick