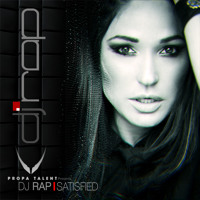 Closing:
Wed 27 Feb 2013
Ended!
Genre:
Label:
Prize:
3 winners will be picked (one from each genre, Dubstep, D&B and House) who will have their remixes included on the official "Satisfied (Remix EP)" which will be released on Trackitdown, Beatport, iTunes and all major download stores.
Rules:
Remix contest is split into 3 categories Dubstep D&B and House with separate stems for each. Do not make the track downloadable or it will be disqualified.
Remix Parts and Submission Method:
The remix parts can be downloaded from YouSendIt. Included in the pack are 3 sets of stems at 140, 128 and 175 BPM. Completed remixes should be submitted to this SoundCloud group making sure downloads are disabled and include your contact details in the track description using the following naming for your remix "Propa Talent – Satisfied [YOUR NAME] Remix".
Female Vocals
Editors Pick
Entries