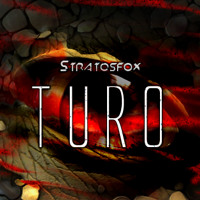 Closing:
Sat 23 Feb 2013
Ended!
Genre:
Hosted By:
Label:
Prize:
The winner will recieve $50, their remix on the upcoming EP, and a T-shirt or Hoodie, bearing the logo on the front, and the name "Stratosfox" on the back. Available in all sizes and colors. The runner up will receive a hat or beanie emblazoned with the logo, and a spot on the EP.
Rules:
Open worldwide to entrants who are aged 13 or older. Remixes can be posted publicly online but downloads should be disabled until after the winner has been announced. Remixes can not be distributed for sale without the permission of Stratosfox.
Remix Parts and Submission Method:
A pack of MIDI files and sounds can be downloaded from here. Your completed remixes should be submitted through a Remix Comps account using an uploaded SoundCloud track which has widgets enabled, remix set to public and downloads disabled. You can submit using the green button on the full remix contest page. Remixes for this contest are open and can be seen here.
$50 Cash Prize
Editors Pick